Buying a house in Jamaica from overseas
Monday 18, August 2014 -
QUESTION: I am a Canadian and my parents are Jamaica-born and I would like to buy a house in Jamaica...
[Read More]
>> Click here to learn more
Why Choose Us
Since its inception, A.S. James & Associates has evolved to become one of the leading Real Estate Dealers and Appraisers with clients ranging from private individuals to several of Jamaica's largest financial institutions and mortgage companies. A.S. James and Associates is committed to securing your future with Real Estate. We provide assistance with any area of real estate, such as: Valuations, Sales, Rentals, Auctioneering,...
[READ MORE]
Property Management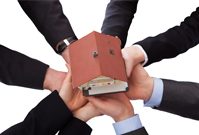 Giving you more time to do what you love. Our comprehensive property management team takes the day-to-day hassle out of running your rental property, while ensuring that you get and maintain the maximum return on your investment.
The property management arm of A.S. James & Associates has developed a refreshing and unique approach to this service. A.S. James & Associates is focused on improving the quality of the custom service experience that is had by both property owners and tenants.
Our model includes streamlined operational procedures, cost effective practices and preventative maintenance schedules all aimed at maintaining and increasing the value of the property.
If you are looking for a property management company that will deliver solutions beyond your expectations, quality services and is cost effective, A.S. James & Associates in the company for you.