Buying a house in Jamaica from overseas
Monday 18, August 2014 -
QUESTION: I am a Canadian and my parents are Jamaica-born and I would like to buy a house in Jamaica...
[Read More]
>> Click here to learn more
Why Choose Us
Since its inception, A.S. James & Associates has evolved to become one of the leading Real Estate Dealers and Appraisers with clients ranging from private individuals to several of Jamaica's largest financial institutions and mortgage companies. A.S. James and Associates is committed to securing your future with Real Estate. We provide assistance with any area of real estate, such as: Valuations, Sales, Rentals, Auctioneering,...
[READ MORE]
Sales & Rentals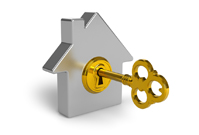 SALES
Here we provide Power Tools To Sell Your Property. Own the home meant for you, because it is more than a roof over your head.
We seek to provide owners with peace of mind by taking the hassle out of the sales process. A. S. James & Associates is committed to finding the best fit between the desires of buyers, the financial resource capacity, neighborhood characteristics and the desires of the seller. Our responsibility is to sell the property for the highest possible price under the best terms.
To view residential and commercial properties for sale click here
Interested in selling your property click here.
RENTAL
If time is of the essence, we will lead you to a place to call home for your family or business.
Our rental listings cater to both property owners and prospective tenants. This highly utilized service is a meeting place for both landlords and tenants, offering and seeking luxury, upper and middle income homes, commercial space, vacation rentals, long, medium and short term rentals.
To view residential and commercial properties for rent click here
Interested in renting your property click here