Buying a house in Jamaica from overseas
Monday 18, August 2014 -
QUESTION: I am a Canadian and my parents are Jamaica-born and I would like to buy a house in Jamaica...
[Read More]
>> Click here to learn more
Why Choose Us
Since its inception, A.S. James & Associates has evolved to become one of the leading Real Estate Dealers and Appraisers with clients ranging from private individuals to several of Jamaica's largest financial institutions and mortgage companies. A.S. James and Associates is committed to securing your future with Real Estate. We provide assistance with any area of real estate, such as: Valuations, Sales, Rentals, Auctioneering,...
[READ MORE]
Valuation
We are committed to bringing you accurate valuations on properties and places, regardless of time constraints and other challenges.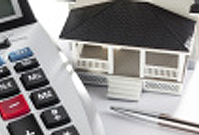 At A.S. James & Associates, we offer the most competitive prices on valuations, with special discounts to a diverse clientele including referrals and repeat business. Over the years, real estate valuation proves to be an important part of our business, so it is our aim to satisfy the needs of every customer. With this in mind we operate under flexible, versatile programmes to accomplish our customer satisfaction goals.
A.S. James & Associates assures our clients that upon receipt of a request for an appraisal the following can be anticipated:
Contact will be made within 24 hours to arrange for an inspection.
Prior to the inspection the client will be advised on any concerns arising from the preliminary appraisal research.
Appraisals will be completed and ready for collection within 5 working days post inspection.
We remain available to address any concerns arising from the appraisal.
To request a valuation to be done Click Here